McMaster University offers more than 100 Master's and Ph.D. level programs in a wide range of specializations. Every program has its own requirements which students need to fulfill. Application deadlines vary between programs. Applicants must complete their applications within the specified deadlines to be considered for admission at McMaster University.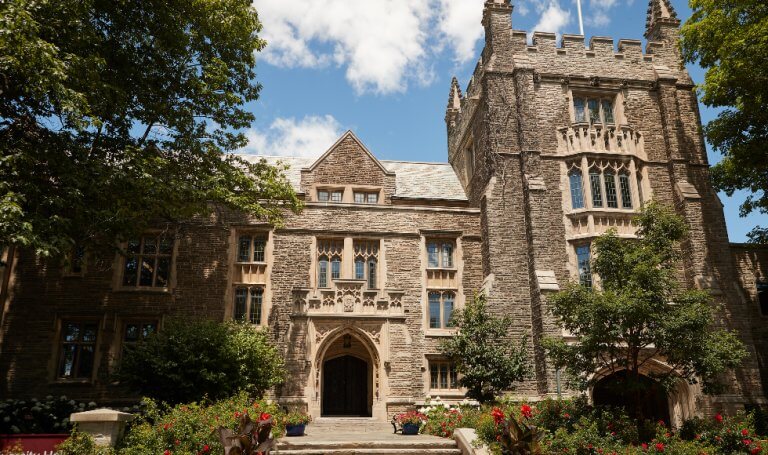 Programs Offered at McMaster University
Programs are offered under the following disciplinary divisions:
Faculty of Health Sciences
Faculty of Social Sciences
Faculty of Science
Faculty of Humanities
Faculty of Engineering
De Groote School of Business
Interdisciplinary
Admission Requirements at McMaster University
A 4-year undergraduate degree from a recognized university with an overall average final year score of at least B+ (equivalent to a McMaster GPA of 8.5 on a scale of 12) grade.
In certain programs, the undergraduate grade requirement is different and also mentioned likewise in the admission calendar. For example, in the case of the Faculty of Engineering Masters' Program, the GPA requirement is B- which is equivalent to a McMaster GPA of 7.0. The undergraduate degree should be about the discipline in which the applicant proposes to enroll for graduate studies.
For applicants holding a Master's degree and seeking admission into a McMaster Graduate Program, the primary requirement is that the grade is equivalent to at least B+ (McMaster GPA of 8.5 on a scale of 12) in their prior graduate work.
Applications should be supported by strong letters of recommendation. Candidates who do not meet the required academic standard at the undergraduate level but have relevant work experience in graduate studies' preferred field may seek admission as mature students.
Applications of matured students must be supported by recommendations approved by the Graduate Associate Dean of the Faculty in question. Such applicants need to submit a complete resume to determine eligibility as a mature student and evidence to do graduate work.
Applicants can enroll in a regular Ph.D. program at three points of entry:
After completion of a Master's program in a relevant discipline;
Directly from a Master's program at McMaster University even before completion of the degree;
Directly from a Bachelor's program, in exceptional cases.
However, students enrolled in the Master's with thesis program beyond 22 months have to complete the degree requirements, including the thesis, before admission to the Ph.D. program.
Students already enrolled in a Master's program at McMaster University may seek to be transferred to the Ph.D. program before completing the Master's degree. However, such transfer should not be done before two academic terms. And it should not be later than 22 months after initial registration in the Master's program. On receiving such request for transfer/reclassification as Ph.D. students, the concerned department will recommend one of the following after proper review:
Admission to the Ph.D. program after completion of the Master's degree;
Admission to the Ph.D. program before completion of the Master's program;
Admission to the Ph.D. program with the condition to concurrently fulfill all requirements of the Master's degree within one term from the date of transfer/reclassification;
Refusal of admission to Ph.D. studies.
Applicants with only an undergraduate degree can seek direct admission to the Ph.D. program in a few selected programs. An exemplary academic track record, including an average of at least grade A, will be required for the program. The supervisory committee of the program reviews performance of such students after a year of admission, and any of the following is recommended:
Proceed with Ph.D. studies;
Withdraw from Ph.D. studies to re-register into the graduate program;
Withdraw from the university altogether.