Using a game tag is one of the best options to show your keen interest and craze for an Xbox game. A stylish Gamertag for your profile expresses your sincerity towards the game. A game tag can be explained as a game character name and an optional avatar or online character that you can customize according to your wish.
Along with that, a game tag also shows some pieces of your nature. At the same time, it is a bit complicated task to create a cool game tag for you as it requires many important things in mind while creating one for yourself.
It becomes even important when you play multiplayer games where your friends or mate are also playing with you. If your game friends have amazing game tags, you will definitely feel the need for a cool game tag. A customized amazing game tag can help create goodwill and respect for your gaming skills in front of other gamers. It is also worth considering that a normal or non-happening game tag will not assure you such respect in the game.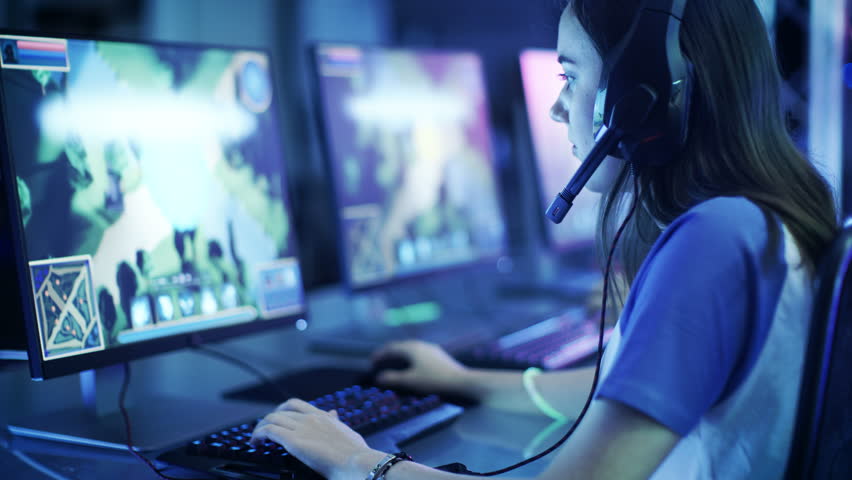 So creating a Game tag is only successful when you create it with utmost care and creativity. Game tags on Xbox games represent your character and what level of player you are. To create a fancy and impressive Game tag for your Xbox game character, some points should be considered while creating one, and they are as follows:-
Taking into consideration your favorite game character:-
In case you don't find anything relevant for creating a game tag for you, you may use your favorite game-related words into consideration. If you cannot find a suitable character from popular games, you can try out any of your personally loved games.
It is a simple method as you will be able to have a base for your game tag. Just don't forget to enter some adjectives, nouns, and suitable special characters in it. You may check out popular game characters also to find out a cool game tag for you.
Language shuffle:-
If it being a back-breaking task for you to create a game tag that is expressive and attractive, then include a shuffle of languages along with characters or symbols in it. Combining different languages in a meaningful full name helps you figure out a game tag that will be stylish and the center of attraction for your friends.
You may use popular or meaningful words in different languages, which will look quite creative and unique. Also, it will become popular among those who understand the meaning of such words.
Using of mysterious words:-
Just in case you are the kind of person who doesn't want to be much friendly over the gaming platform and wants to keep his identity a secret, then you may use some mysterious words in your game tag. Do not use abusive or illegal words but use some words which show your power and ability.
Try to have a name that has some meaning and attracts the other gamers. To have reactions on your game tag means you have put something special in your tag, but it doesn't mean you have gained popularity due to positive reactions, as the reaction can also be negative. Make sure to use an appropriate combination of words to achieve your objective of a cool game tag.
Put your name, surname, or nickname in the game tag:-
It is also a wise option to put your name into the combination, making the game tag more of you. You can put your name, surname, or even a nickname you have been called from by your loved ones into it. It makes your presence much in the game when you are playing with your friends.
Combining your name with your favorite game is another great idea. According to their preferences, many games are much closed to gamers, so associating your name with that game shows your passion for that game and presents you as a perfect player of such a game.
Putting your hobbies or likings into the game tag:-
If you cannot create an attractive Game tag for a game, adding your hobbies or likes will definitely help you a fitting one. Hobbies can be sports or activities such as football, baseball, basketball, snooker, traveling, guitar, etc. This will glorify your love and passion for the game tag, and people will also come to know much about your personality.
Another benefit of a game tag you create keeps in view your hobbies is that there are many chances that your game tag will not clash with any other's Gamertag. Besides sports and hobbies, if you get a little innovative, you may involve names or words used in your favorite books, movies, or TV series.
Be a little humorous:-
It is also worth recommending adding some humor into your game tag, which will overjoy your companions and make them fond of your game tag if you succeeded in creating a sensible, humorous tag. Humor can be of any type but not vulgar or cheap.
It is tricky, but you can achieve a popular game tag if you use humor sincerely. Humor can be of any type, such as using funny words or words combination, the funny character of a movie or series, trending funny memes, etc.
Use the non-identical theme:-
The most important point to be considered is to use words that are dissimilar to other gamers' tags. It happens mostly that the words one chooses quite deserve, but it is quite common among many gamers. Such kinds of Game tags will not be able to provide you a different identity and popularity.
Sometimes it also may happen that the players you play with will not be able to resemble you. So it is most important to employ such words that are non-identical with other gamers. If you can create a game tag with the unique and perfect combination, your brainpower will definitely boost your gaming confidence, and your presence will be glorified.