Fantasy sports are nothing but an expansion of real-world sports events. It has evolved into a tool that allows sports fans to watch live events. Additionally, fans can actively participate in the game instead of merely watching it as passive spectators, such as in cricket, football, basketball, or other favorite sports. The competition is based on selecting genuine players from different teams, tracking their on-field performance to generate numbers like goals or runs, and converting those stats into points. Therefore, it is appropriate to note that fantasy sports are rapidly growing in popularity in India, largely thanks to the country's extensive internet access and rising smartphone usage.
While for some people, it is about the competition and strategy involved, for others, it's about a more profound connection to sports beyond spectatorship. Overall, this skill-based game necessitates knowledge of the sport and the capacity to assess player performance. In addition, success in it requires a basic understanding of statistics and number crunching. So now, let us check out the key metrics one should consider while playing fantasy sports.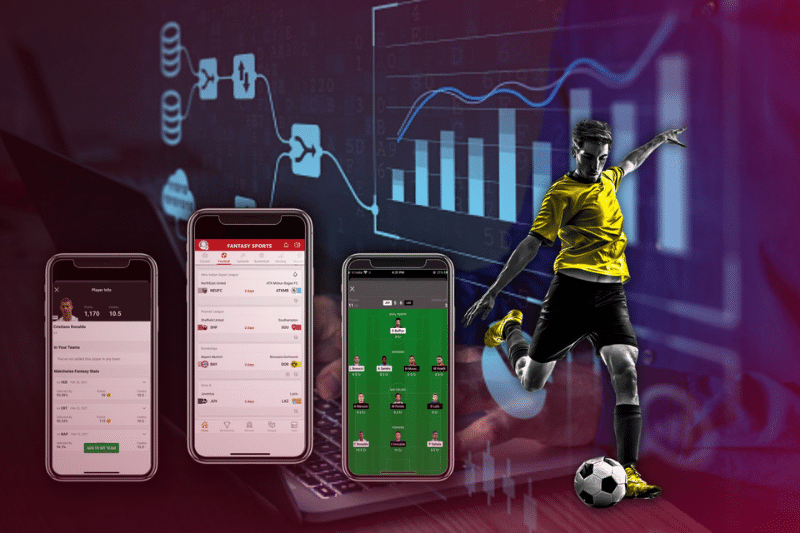 Key Metrics to Consider in Fantasy Sports
1. Do The Stat Analysis Thoroughly
Any dataset can produce significant new insights when thoroughly examined. Fantasy sports success requires sifting through a lot of data and turning it into useful information. For instance, you like a certain cricket or football player and are inclined to select him for your team. Here, your analytical thinking and the data you have gathered about the player can help you make a wise decision. Take into account the scores instead of making a biased decision. Your fantasy football or cricket team's players are generally chosen with a solid plan. The fact that great fantasy sports players conduct thorough studies is one of the key reasons they keep winning.
2. Trust Your Intuition But Also Check the Facts
Fantasy successful sports players choose their rosters based on aspects like players' recent performance, record against the opposition, record at the location, and much more. On the other hand, some followers of fantasy sports have an intuition as to which player will score the most points this season. While your intuition does play a crucial role, the ultimate judgment is made using statistical analysis. If your intuition calls out for a certain player and checking their stats makes you marvel at their brilliant performance, that's a cue for you to go for that player. Just know that using and relying entirely on your intuition won't help. Do a stat-checking before choosing your team for a game.
3. Choose Your Captain And Vice Captain Wisely
A fantasy sports team's captain and vice-captain are its beating heart and soul. This is because these two key players often receive double and sometimes 1.5 times the points in a match. If you wish to win big in any fantasy sport, such as fantasy cricket, a well-informed decision can help you go a long way. A regular player would never follow their instincts when selecting a captain and vice-captain for a fantasy sports club. Therefore, it's crucial to undertake an in-depth player study before naming a captain and vice-captain for your favorite team.
4. Pick The Scoring Giants In Your Team
In a fantasy sports game, there is always one player who constantly scores plenty of points. One such player in your team, sometimes a one-army man can help you take the lead on the scoreboard. But today, there is so much factual information accessible on athletes from every discipline that it almost gets a tad challenging to ignore such powerful players in fantasy games. Hence it is crucial to choose only those data suppliers whose streams are designed to work with fantasy sports software such as Dream11 and to consider any delays that can arise when gathering data in real-time.
Fantasy sports platforms have become popular among Indians by bringing international sports to people's fingertips through the widespread use of digital smartphones and affordable data rates. Cricket was seen as the foundation for the development of fantasy sports. Still, it also revealed the unrealized potential of other under-appreciated sports like volleyball, kabaddi, football, and hockey, broadening India's sports ecosystem. Additionally, OTT platforms have enhanced flexibility by enabling users to watch content on a second or smaller screen or while on the go. The emergence of social media has created a supportive environment for the rise in popularity of fantasy sports, thereby transforming casual watchers into enthusiastic players.
This digital sporting sector has boundless potential, and the sun is likely to soar higher.