While most people focus on spending money on revamping their indoors, a few homeowners pay equal attention to maintaining their outdoors as well.
Spending some part of your day in bright sunshine, green grass, colorful flowers, and sweet fragrances is more relaxing and rejuvenating than you can even realize. And not only that, a well-manicured garden helps you enhance the aesthetic appeal of the building and increase its resale value. So, if you have a nice outdoor space, a nicely landscaped lawn can make a world of difference for you and your guests. It will improve first impressions and generate positive feelings too.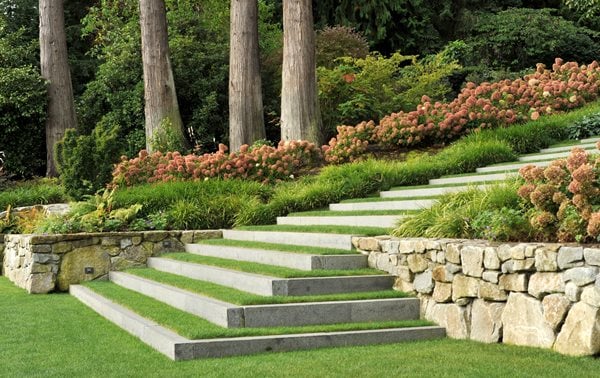 However, landscaping is an art, and you have put in a lot of effort to create a functional and attractive home environment. That is why you need to work with skilled landscapers to assist you throughout the planning and designing process and create a balanced surrounding that augments the natural elements.
The following are the reasons why you need to get certified and experienced landscape designers on board:
To Get Professional Advice on Design
Qualified landscape designers are equipped to design an outdoor space as no one can. With years of experience in the field, they can generate the best ideas for you and help you extend your living space in a way that adds more value to your property.
They assess your house and create a solid plan as to how your landscape should look. From installing arbors, seating, fountains, fire pits, and patios to outdoor kitchens, they can transform all your landscaping ideas into reality. That way, it becomes an investment instead of a major expense.
To Avail A-Grade Service Quality
As mentioned already, landscaping specialists are trained to provide you with the best of services. With the right knowledge and skills, they expose you to new landscaping trends and execute the ideas you thought would never be possible.
When working with them, you can rest assured of the accuracy and perfection in the job and convert your home into an attractive living place.
To Have Reduced Energy Bills
Do you know a simple grass lawn radiates cooler temperatures all around your home, lowering your air-conditioning needs? Well, placing the trees and shrubs in your front/backyard helps you decrease your energy bills drastically.
That is why you need a designer who would consider the wind and the sun pattern around your property and tell you where to plant large shrubs and trees so you can enjoy these benefits.
To Boost Property's Value
The looks of your home directly impact its value. This means that by creating an eye-appealing landscape design, the selling price of your home might be more than otherwise. That is why having an expert landscaper besides you is important.
They help you expand your current space and make your home look more expensive than it actually is just by adding seating, fountains, patios, and fireplaces on the lawn.