Are you wondering how to choose the right wine cabinet? When it comes to buying a wine cabinet, many people make a mistake of getting a cooler. Wine coolers work best for storing wine for a short period. These units are not ideal for storing wine for aging because they are not designed to maintain humidity. If you want your precious wine to age properly, you need to ensure that its cork stays moist so that they don't dry out and become brittle.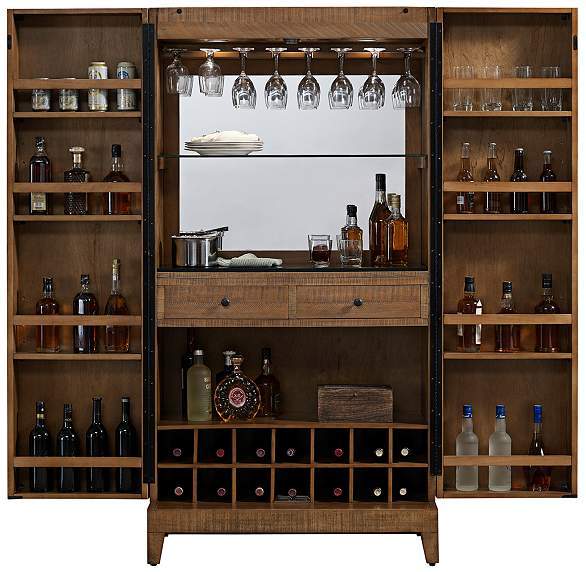 Whether you're a wine connoisseur who collects wine for sheer enjoyment or you do it as an investment, it's best to buy the right type of wine storage cabinet. These cabinets are designed to help your wine mature properly. But how can you choose the right type of wine cabinet?
To get the best fit for your wine storage goals, it's vital to understand the difference between the multiple storage options available. You have three options when choosing a wine cabinet- wine maturing, serving, and multi-function cabinet. The serving cabinets are typically for the short-term shortage that brings your wine to the ideal serving temperature. The wine maturing cabinets are designed to maintain a single temperature so that your wine age properly until it reaches its prime. If you're looking for something that offers both these functions, a multi-temperature cabinet is a right choice for you. These cabinets fulfill both short-term wine serving and long-term maturing needs.
Once you've understood the type of wine storage unit you need, it's time to consider some other crucial factors. To help you pick the right wine cabinet, here's a list of important factors to consider.
Storage Capacity
When shopping for a wine cabinet, make sure you have a clear idea of your capacity needs. It would be best if you always considered how many wine bottles you will want to store. Depending on your capacity needs, you need to pick the right cabinet size. The two related terms in this regard are racked bottles capacity and total capacity. The number of bottles you can fit on the allotted racks is known as racked capacity. You can find cabinets in different sizes that can fit from 12 – 234 bottles. When considering the capacity, also consider the size and shape of different types of wine bottles.
Function and Style
Do you need a cabinet with a temperature control system? If so, there are two types of cooling systems: forced air and cold wall. A temperature-controlled wine cabinet is the best solution for storing your wine. These units can maintain a constant temperature and have controlled lighting, plenty of shelving space, and are vibration-free. As far as style is concerned, you may need to choose between open racks, closed interior storage spaces, and storage racks for stemware.
Space & Material
Next, you need to consider where you'll be placing your wine cabinet. The room where you intend to install your wine cabinet makes a big impact on your final decision. It's best first to choose the place in your home and then go shopping. This is because cabinets take up floor space, and you need to pick a unit that perfectly fits your chosen space. Also, you need to select the right material according to your budget. Wine cabinets are available in materials like stainless steel and wood. The wooden wine cabinets come in finishes such as black oak, maple, and cherry.