Keeping your home in good condition is your major priority. Nobody would like to live in a house whose walls are dull or have no paint at all. Everybody wants to make their home tidy and attractive.
While you can paint your home all by yourself but hiring a painter would help you save your time and money if it's done correctly. Finding a painter is not a tough job, but knowing that you have found the right one is tough. The key is not only to ask plenty of questions but also to ask the right questions.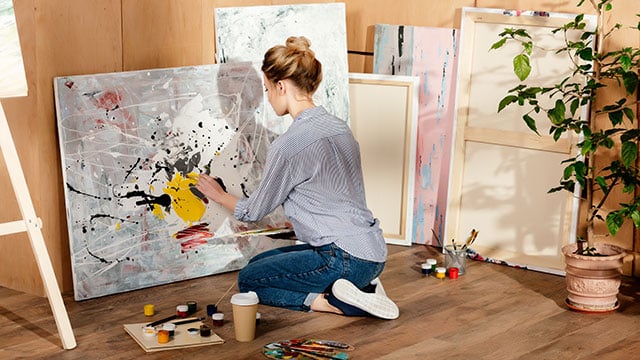 Once you have selected the team of painters or a painter for the job, finalize a contract with them so they can start!
How to find them?
Search online for painting companies in your area-
Start with a basic online search for "painters in," followed by your city name. Look for pictures of their previous work and learn about them on their website. Please go through the reviews posted by their clients and check their experience.
Some painters work better on exteriors while others do interior work, so check what they mainly focus on during your search. Narrow down your results by combining the terms "interior" or "exterior" while you're searching so you can look for a painter that best suits your requirements.
Make sure to include if you need a residential or a commercial painter. Residential painters work on private homes and have smaller teams, while commercial painters have larger teams and focus on businesses.
Schedule meetings with various painting companies to compare their rates-
Prices may vary between various companies. Ask them to at least visit the place before declaring the price. Try to schedule times so that you can be present on-site with a painter and have a conversation. This will help you make a better choice.
Ask about specific processes that involve work and application-
While conversing with your painter, ask them their plans to prepare the surface you need to get it painted. Ask about the materials and the timespan.
Check how long they take to answer your question since an experienced painter can respond quickly with more suggestions for you.
For instance, working with a reliable company will sand and clean the walls with a TSP mixture before priming.
Check that the painters have proper licenses and insurance-
Make sure to check the liability insurance of the company by your state or country. If yes, then they must provide you with proof of their insurance policy.
See that their policy covers any damages to your home or any injuries painters may suffer while working. If the painting company doesn't have employees and they hire subcontractors, they must be insured too.
See if the painters are willing to add a warranty for their work-
They must offer a guarantee to ensure the print quality for a specified period. See how long they provide a warranty for the paint and what measures they take if something goes wrong.