I used to eat at Indian eaterieswait after a rich and fulfilling dinner.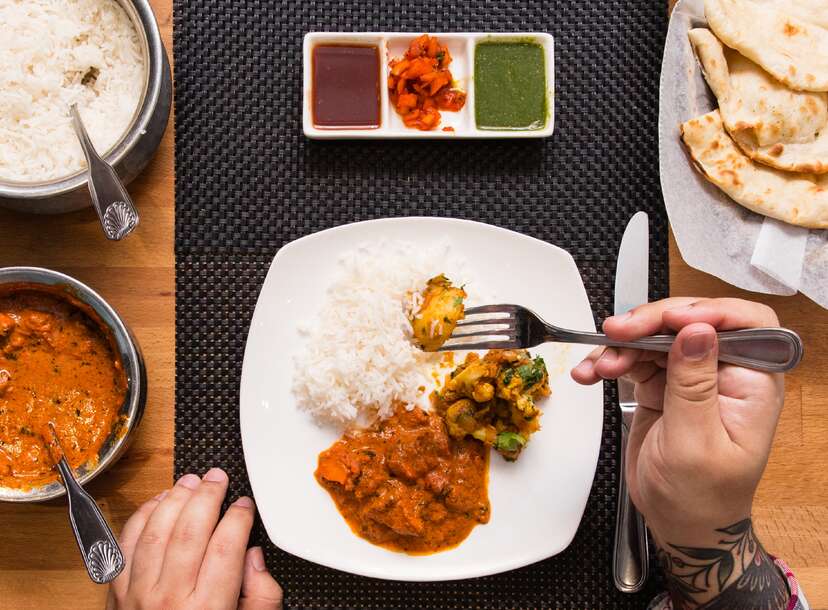 On Saturday, amid a long, hunger-prompting walk, Joe and I arrived before one of the luxurious spots. "I'm starving," I said. "Need we go here?"
RELATED ARTICLES :
He shrugged. "Finishes the test, I presume." Joe's measure of an eatery is basic – if Indians are eating there, it must be great. Like other people, we requested the smorgasbord; the server presented a wicker bin of bread and pappadums. The pads were delicate against my back as we ate, the low mumble of babble natural, warm, kind of like an off-the-cuff family get-together. Severing a piece a paratha, I cleared dal into rice, my finger deft with practice. Be that as it may, as I lifted the paratha to my lips, my skin pricked-the lady at the following table, dimly cleaned, dressed like a courageous woman's mom in a Bollywood film, gazed first at my hand, then at my fork. I popped the paratha into my mouth. After a minute, the lady turned away.
To begin with, I credited Bollywood Mum's gaze to inattentiveness. I've unintentionally gazed at individuals in eateries and coffeehouses, on the train, in the downpour, while out purchasing mops (Baby likes perusing Dr. Seuss – a great deal). In any case, as I kept on eating my paratha, individuals kept on looking, stopping people in their tracks and taking short, secret looks as though viewing an intriguing winged animal. Is it accurate to say that it was Joe? In a room loaded with Indians, my pale, freckled spouse emerges. In any case, no-the looks skirted his head, settling on my hand. A speedy check of the room affirmed it: table after table utilized blades and forks, even with naan, paratha, and roti. I was the main individual utilizing my fingers—the main individual fellow-shipping. Putting the paratha aside, I grabbed my fork.
Until that minute, I'd accepted all Indians ate with their hands. The society at my gap in the divider eateries utilized naan to scoop up their lunch. My family scoops rice and sauce exposed fingered or with bread. Indeed, even Joe utilizes his fingers when eating Indian (however, just with bread), as Baby likely will. Eating Indian sustenance with fingers felt like a characteristic result of growing up Indian, much like eating Chinese nourishment with chopsticks is a characteristic outcome of growing up Chinese. Was eating with fingers and bread now unrefined?
After three years, I can't exactly get my head around that day. An Indian companion says she declines to utilize her fingers unless there's bread, saying it's unconventional and excessively muddled, particularly if you're discussing with companions. One of my close relatives proposed that the eatery goers were all Western-conceived and taught and ate with blades and forks to fit in. Joe brought up that they would all be higher position Hindus, with standards my Muslim family is uninformed of. Whatever the cause, I felt, surprisingly, more Indian than Indians, yet some way or another more lost than any time in recent memory, as though there was a mystery Indian pamphlet and I'd been left off the mailing list.
Today, I once in a while eating out. Since Mir landed in July a year ago, I've been on the go, snatching snacks (protein bars, cheerios, anything that can be eaten one-gave), gobbling whatever Joe can throw together while I nurture Mir to rest. What's more, those times when I hunger for a decent Indian feast? I arrange in, get out the paper towels, and scoop to my heart's substance. Well, all your problems can be solved just by the type Da Tandoor that gets you the best fusion Indian cuisine.